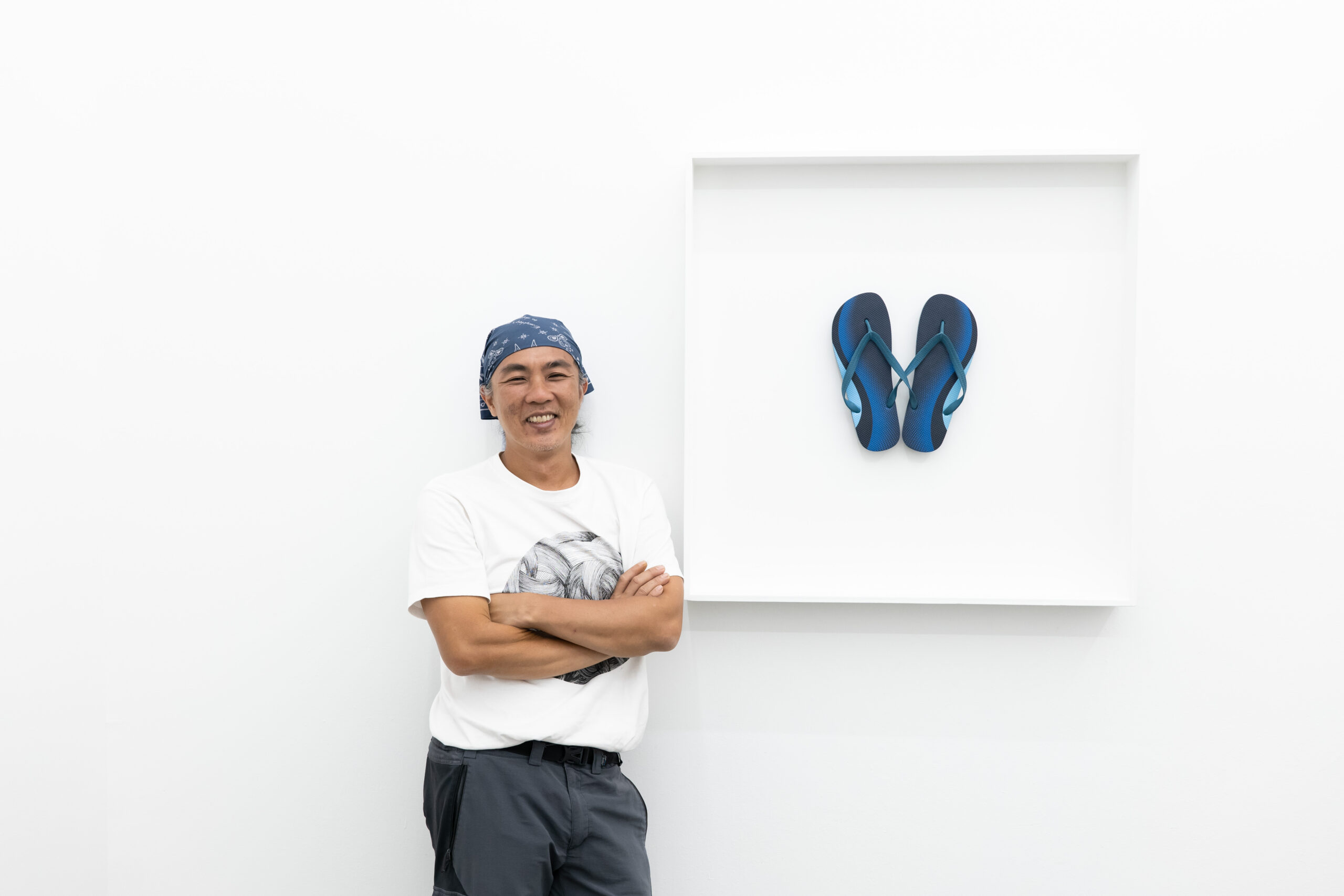 Sai
(aka Chen Sai Hua Kuan)
Sai's practice includes sculpture, installation, sound, film and drawing, all of which encircle the notion of play, uneventful and overlooked everyday experience. Sai often transforms and de-constructs the ordinary things/everyday situations to open up a fresh interpretation surrounding them as a way of challenging the habituated eye. He sees his works as the outcomes of conditional activities determined and enabled by site and context, which go beyond object making and studio practice.
Sai graduated from the LASALLE College of the Arts in 1997. In 2007, he received a Master in Fine Art at the Slade School of Fine Art, University College London. He has received numerous awards including Artist-in-residency Award at Yale-NUS (2020), Knstlerhaus Bethanien, Berlin Germany (2015-2016), and Fukuoka Asian Art Museum, Japan (2013); The People's Choice Award, 'Mostyn Open 18', Wales, United Kingdom (2013); The Visiting Artist Program of Earth Observatory Singapore, Singapore (2012); Best of WRO, 14th Media Art Biennale WRO 2011 – Alternative Now, Wroclaw, Poland (2011); Ar1st-in-residency Award, Aberystwyth Arts Centre, Aberystwyth, United Kingdom (2011); Best film of FAFF2010, Fundada Artists' Film Festival, Wakefield, United Kingdom (2010); Winner of International Compe11on, "Tower Kronprinz: Second Advent", National Centre for Contemporary Art, Kaliningrad, Russia (2009).
Sai's artworks have been widely collected by private collectors and institutions in Singapore and abroad, including  Singapore Art Museum (Singapore), He Xiangning Art Museum (China), Chengdu EcoGarden (China), VehbiKoc Foundation (Turkey) and Museum of Contemporary Art Busan (South Korea).